About
The Medicine Shoppe® Pharmacy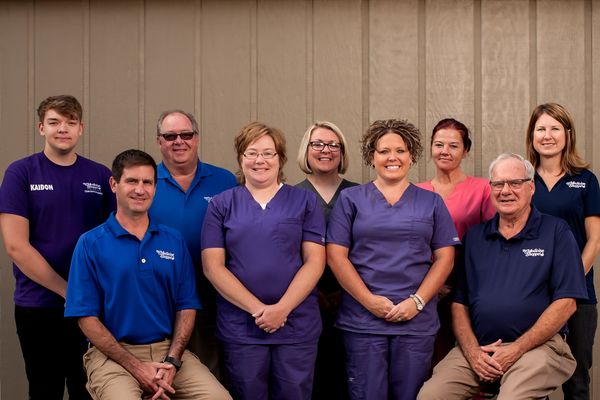 At The Medicine Shoppe® Pharmacy, we're committed to the idea that quality pharmacy care means more than just prompt prescriptions. To us, quality care means that you get the prescriptions and medications you need, along with the care and attention you deserve.
Our pharmacy is dedicated to the wellbeing of your family and the wellbeing of the community. That's why we offer services such as immunizations, medication therapy management, multi-dose packaging, medication synchronization, important health screenings, and expert care*. We strive to make it convenient for you and the people you care about to live a healthy life. Think of us as your community healthcare destination.
*At participating Medicine Shoppe pharmacies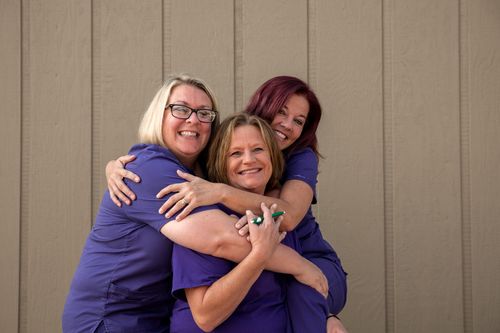 Our team is family. We're dedicated to treating you with respect, love, and treat you like family as well as we foster strong relationships between our staff and you, our patients. Scroll down to learn more about each of our staff members.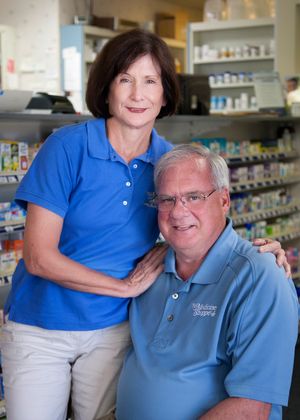 Mike and Sherry Morton
Mike and Sherry Morton opened the Medicine Shoppe Pharmacy in 1984 and are still very involved in the Salem Community.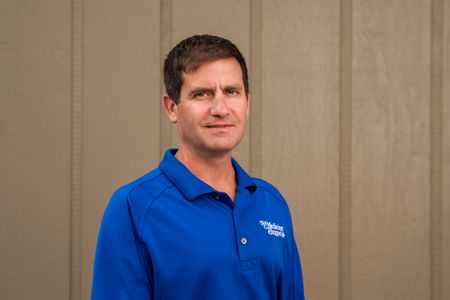 Craig Morton
Dr. Craig Morton, our primary pharmacist, has a very strong clinical background including completing a residency in Pittsburgh. He has also served as Director of Pharmacy at several inter-city trauma hospitals. Craig uses this knowledge to help patients understand their medical conditions and seek/provide appropriate treatment. He is also a Certified Pedorthist and able to treat many foot conditions, including making 3D custom inserts.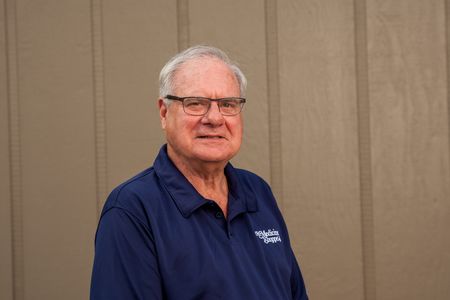 Michael Morton
Mike is Registered Pharmacist with over 40 years experience. He not only serves the community through pharmacy, but he has been involved with many other community endeavors over the years.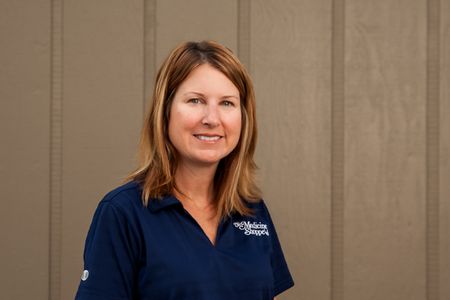 Terry
Terry is married to Craig and they have three sons. She is a Registered Dietitian, and able to assist customers with any nutritional concerns.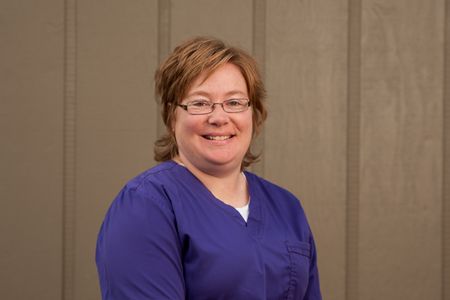 Nicole
Nicole is one of our pharmacy technicians. She is married and has a son. Nicole likes to spend time with her family and watch her son play baseball. She has worked for the Medicine Shoppe for ten years. Nicole has many duties some of which include packaging medications weekly for many of our patients to help with medication adherence. She is also a certified diabetic shoe fitter. She assists our customers with finding the perfect pair of shoes to help reduce diabetic complications. Nicole also keeps an eye on our over the counter products to assure we are carrying everything to meet our customers needs. Nicole loves to help our customers and she is an excellent listener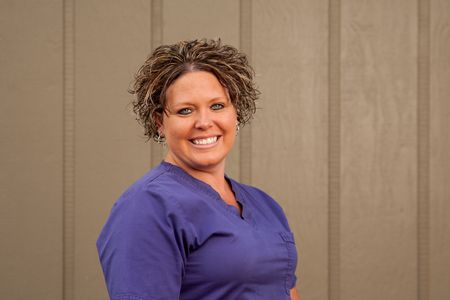 Mandy
Mandy is one of our pharmacy technicians. She is married and the mother of three girls. Mandy has worked at the Medicine Shoppe for 13 years. She is in charge of ordering the drugs everyday, and keeping count of the ones we have on hand. She is very fast and accurate when it comes to counting our customers prescriptions. Look for her smiling face the next time you stop by.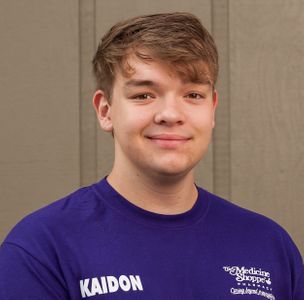 Kaidon
Kaidon is our newest member to our staff. He is happy to assist customers when they walk through the door, or answer the phone personally when they call - no recording!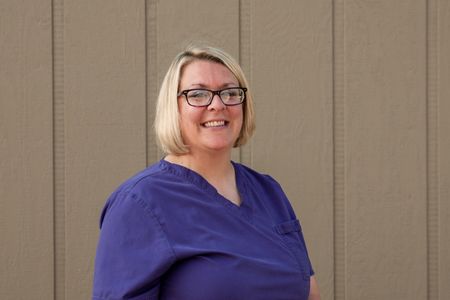 Amber
Amber is one of our pharmacy technicians. She is married and has one son. Amber has been with the Medicine Shop for nearly 25 years. With her vast experience she is a very knowledgeable technician and assists the pharmacist with filling prescriptions. She also helps our customers when they are in need of medical equipment. She also assists with the billing of medical equipment and consulting insurance companies. Amber loves the Salem community and strives to offer the best customer service around.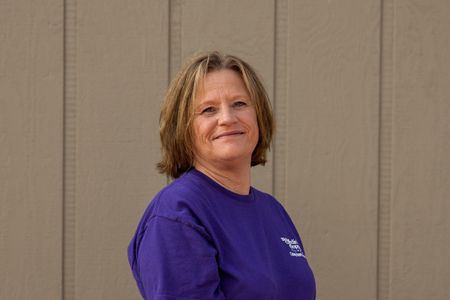 Sandy
Sandy has been with the Medicine Shoppe for over 10 year. She works with our customers, Dr. offices and insurance companies in the billing of durable medical equipment. Sandy assists our customers with the ordering, and set-up of medical equipment and tries to assure they are familiar with the equipment to help assist them in their home.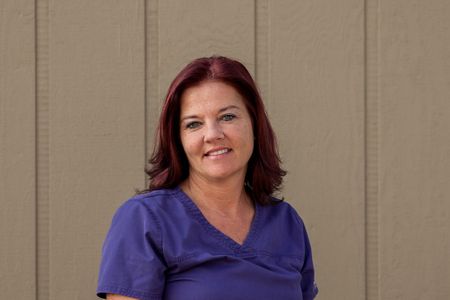 Carla
Carla is a pharmacy technician at the Medicine Shoppe. She is married and has 5 children, and 4 beautiful grandsons. She has worked at the Medicine Shoppe for over 13 years. Some of Carla's duties include filling weekly pill planners to assist patients and care givers with medication compliance. She is also a certified shoe fitter. Carla enjoys serving the community through pharmacy, and her goal is remember each of our customers names when they return. She also enjoys working at a place where they still answer their phones when you call.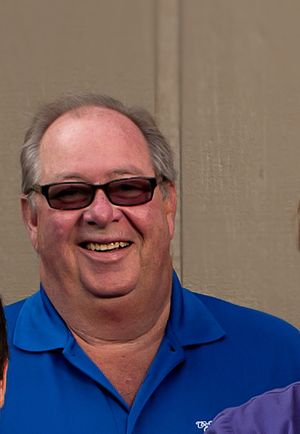 John
John is a Certified Pharmacy Technician. He is married and has 3 children, and 4 grandchildren. He has worked at the pharmacy for 7 years. John is very personable and excellent at waiting on customers, and delivering drugs and medical equipment.